Food Equipment in Blenheim
3
We offer technology of production of condensed milk method recovery of powdered milk and mixing with sugar for creating a supersaturated solution without the need evaporate excess amount of moisture.
The Normit CH plants are a universal high-performance system, which, thanks to its modular design and a wide range of options, can be used for producing cream honey, both in large as well as in small
This universal homogenization device with a pasteurizer is designed for a wide range of food products, from liquid to highly viscous, with homogeneous structure or solid particles of up to 15 mm (or
Normit food, S.R.O.,

SK
Manukau, NZ
Turbo multi-zone tempering machine is used for tempering in a thin layer of glaze, chocolate, creams due to the formation of stable β-crystals of cocoa butter. The machine has the ability to process
$
97,000
/pc
$
90,000
-
95,000
/pc wholesale
Skok A.A., SP,

UA
Auckland, NZ
IInstallation YUVET-OO5 is intended for the production of powders with the productivity 6.50 kg/hour from vegetables, fruit, berries, mushrooms, meat, fish, medicinal herbs, pulses, spices, honey and
New ads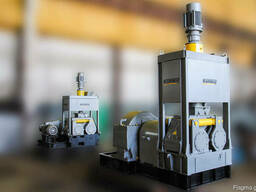 Roller press for peat briquetting, Auckland.
€186,000 /pc
Sell from the presence of the switch connector and insulatio, Auckland.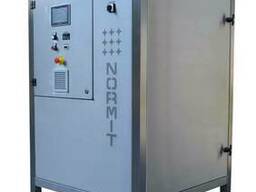 Tempering machine for chocolate, Manukau.
Оборудование для производства кабеля ВВГ, провода ПВС и проч, Wellington.
$53,000 /Комплект (компл)
×
×
"Food Equipment" in regions
×
×