Creaming machine в Бленеме
3
The Normit CH plants are a universal high-performance system, which, thanks to its modular design and a wide range of options, can be used for producing cream honey, both in large as well as in small
This universal homogenization device with a pasteurizer is designed for a wide range of food products, from liquid to highly viscous, with homogeneous structure or solid particles of up to 15 mm (or
We offer technology of production of condensed milk method recovery of powdered milk and mixing with sugar for creating a supersaturated solution without the need evaporate excess amount of moisture.
Normit food, S.R.O.,

SK
Манукау, NZ
Turbo multi-zone tempering machine is used for tempering in a thin layer of glaze, chocolate, creams due to the formation of stable β-crystals of cocoa butter. The machine has the ability to process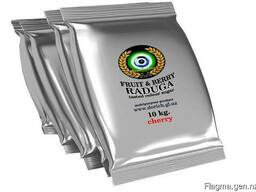 IDS - Intrepid Dorich service, ООО,

UZ
Окленд, NZ
Fruit, berry taste sugar «Raduga» Our company «Intrepid Dorich service» offer you Universal & unique product In 3 times sweeter than regular sugar and with improved taste of fruits and berries the
Новые объявления
Holzbrikett : - Nestro, Окленд.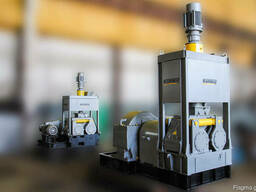 Roller press for peat briquetting, Окленд.
186 000 € /шт
Джейкобс кронунг молотый кофе 250 г/500 г, Крайстчерч.
Глинозем металлургический, Крайстчерч.
×
×
"Creaming machine" в регионах
×
×